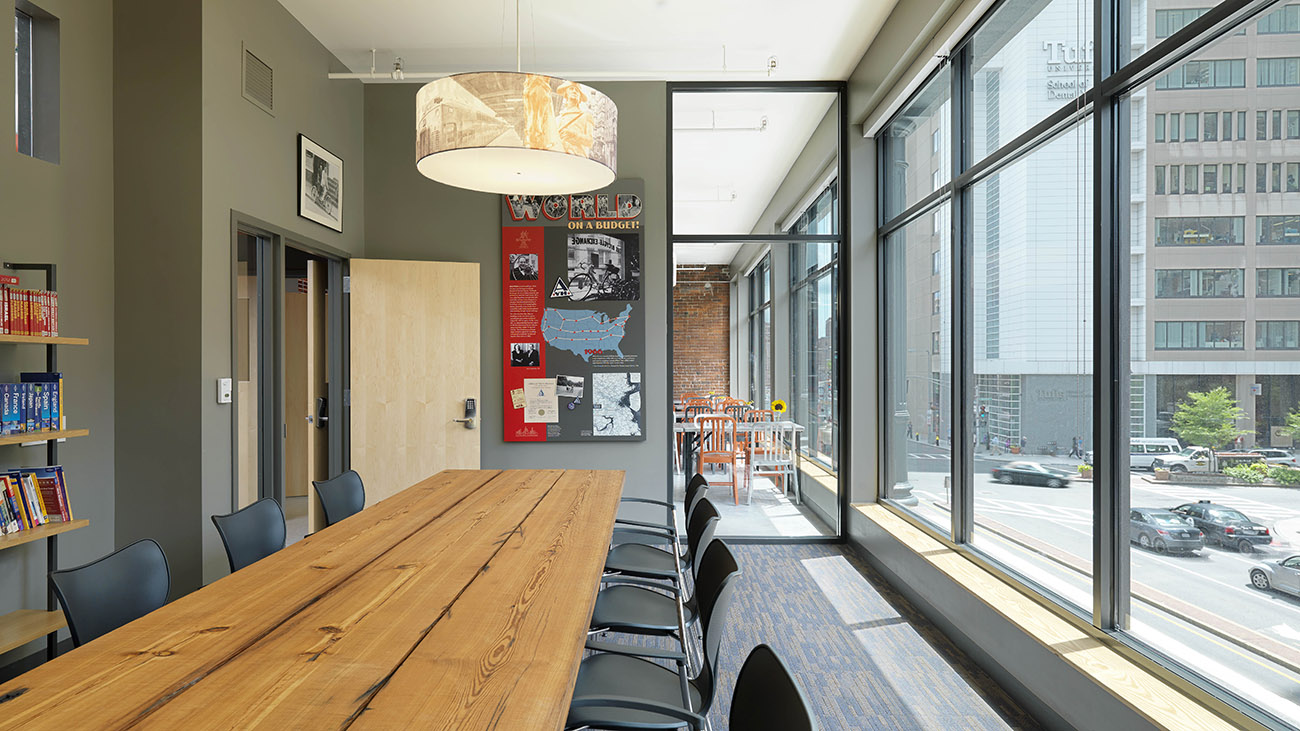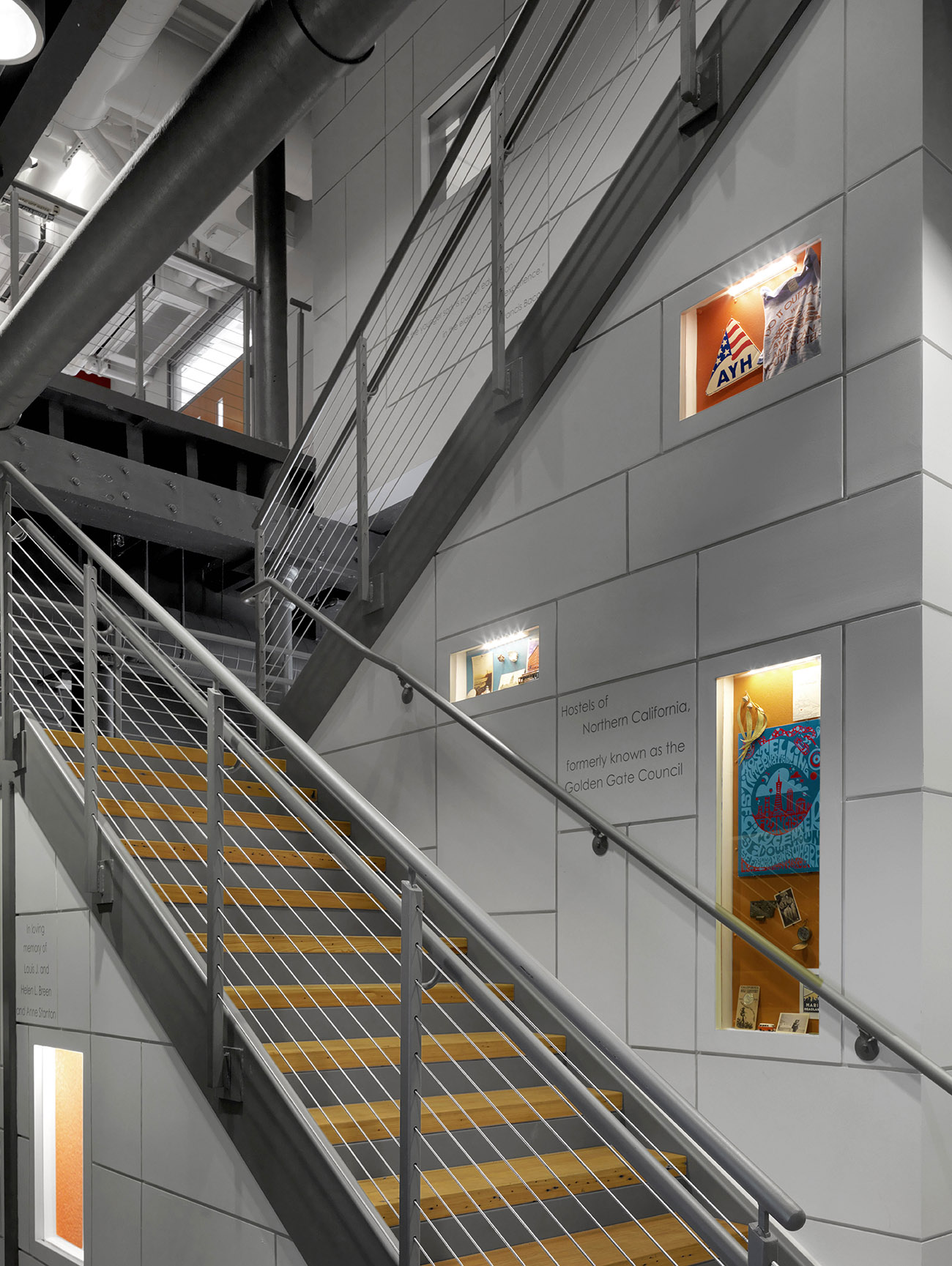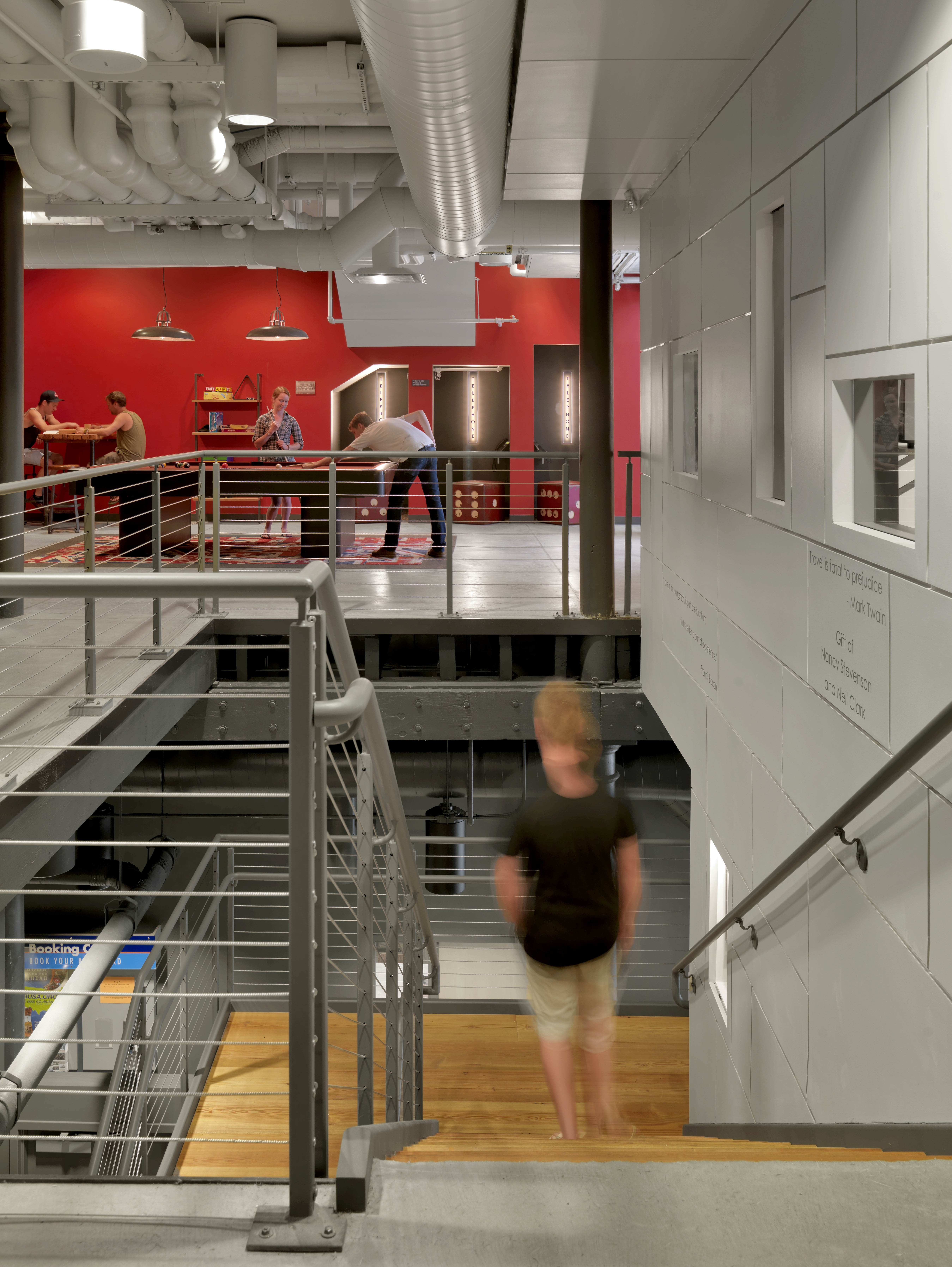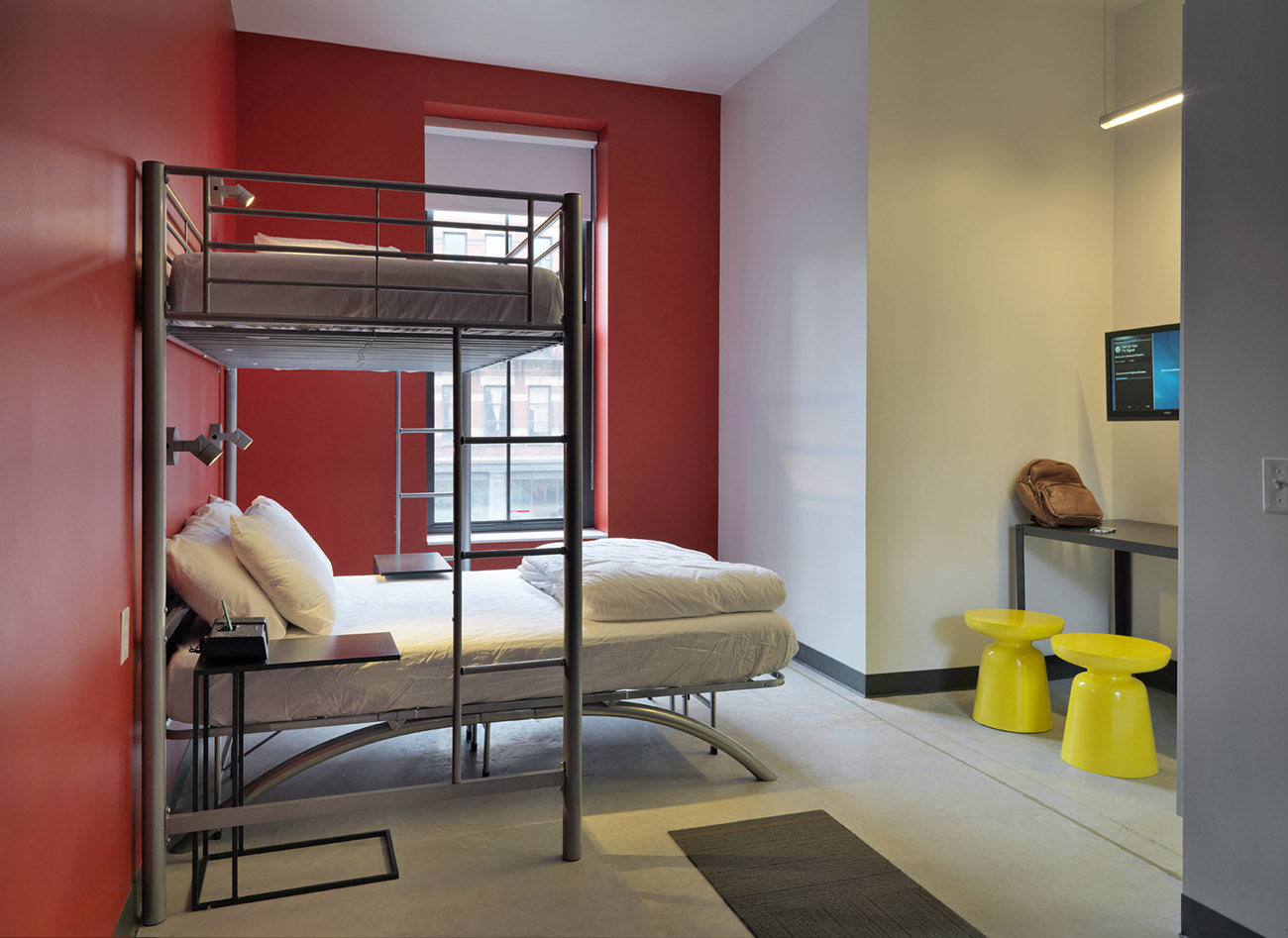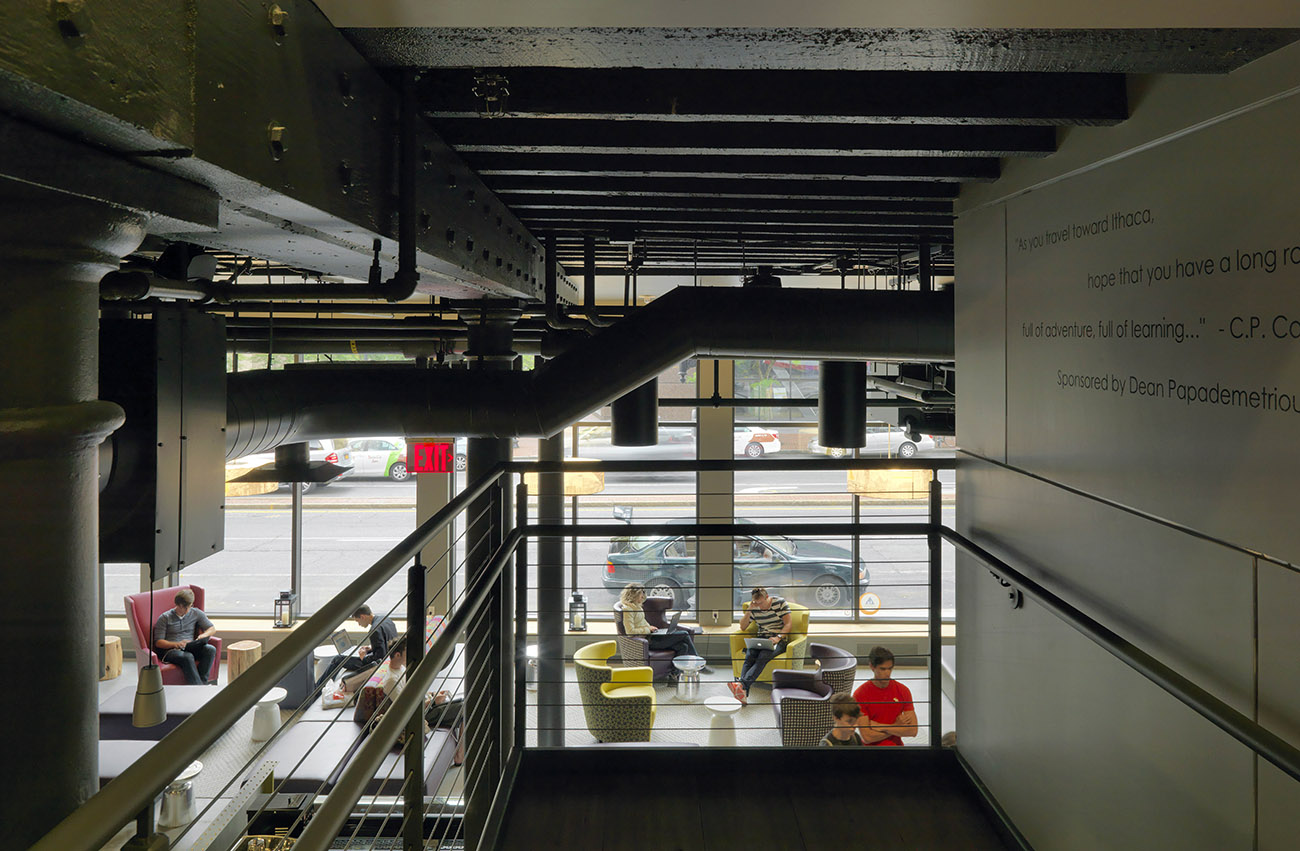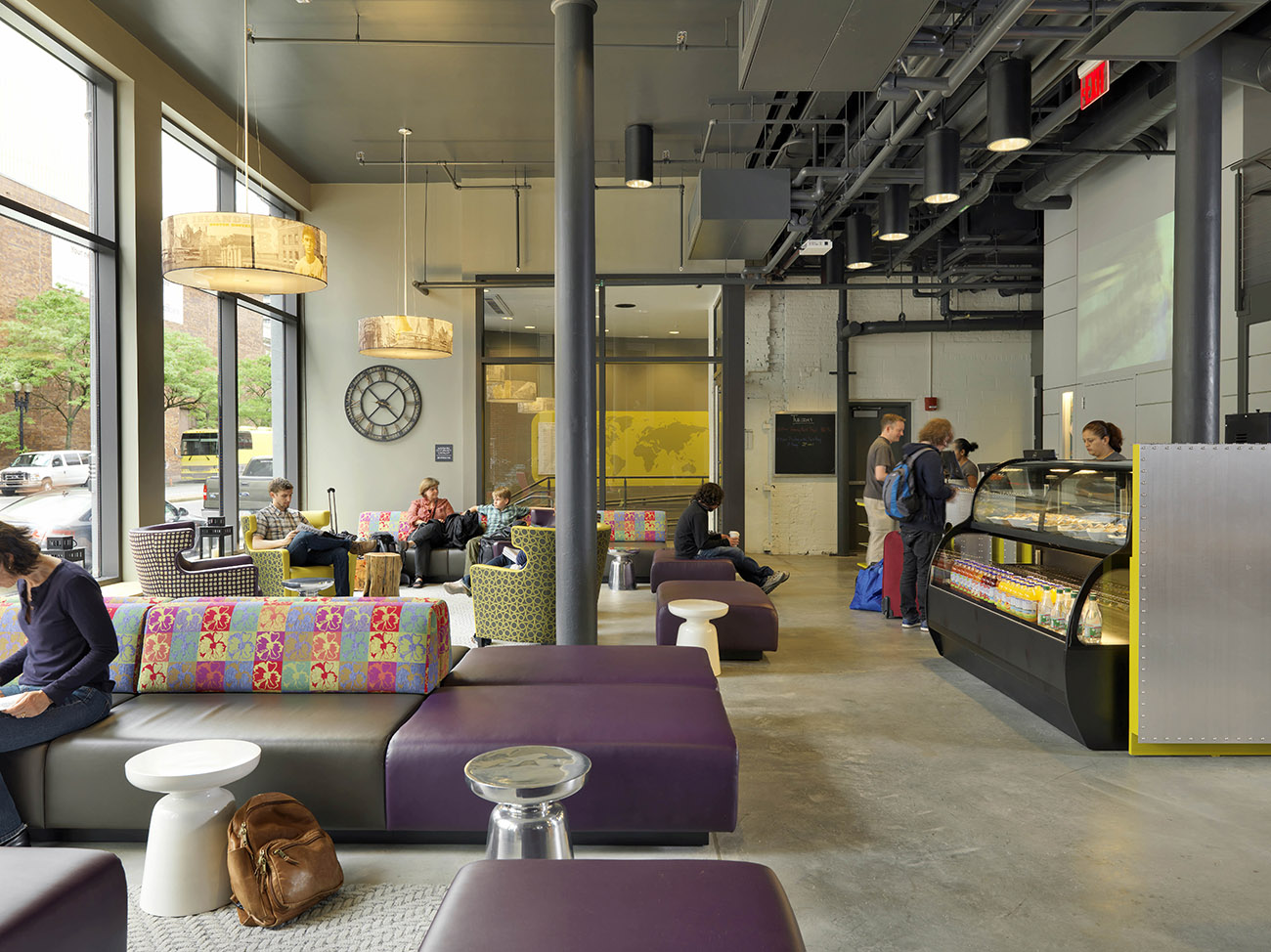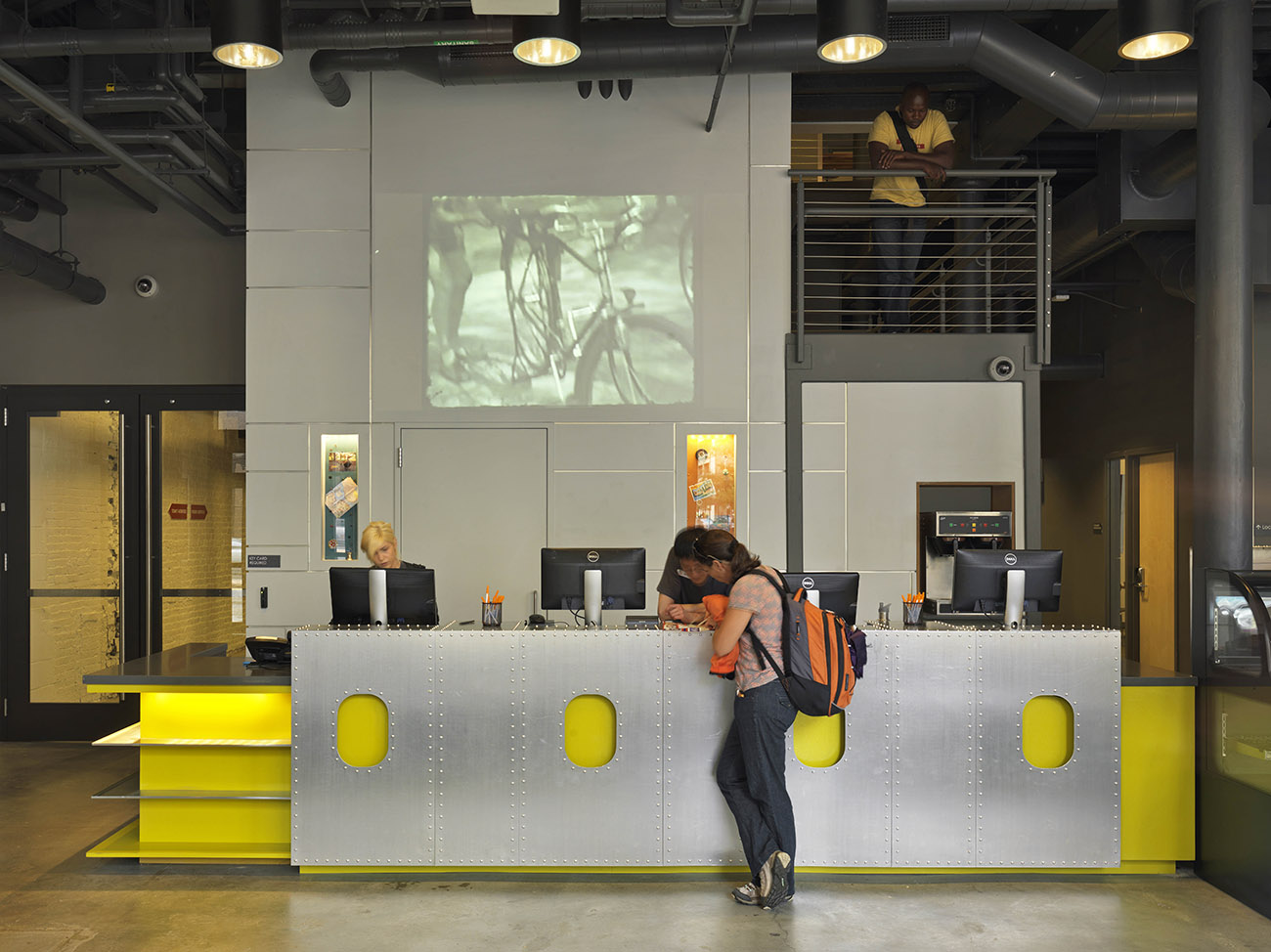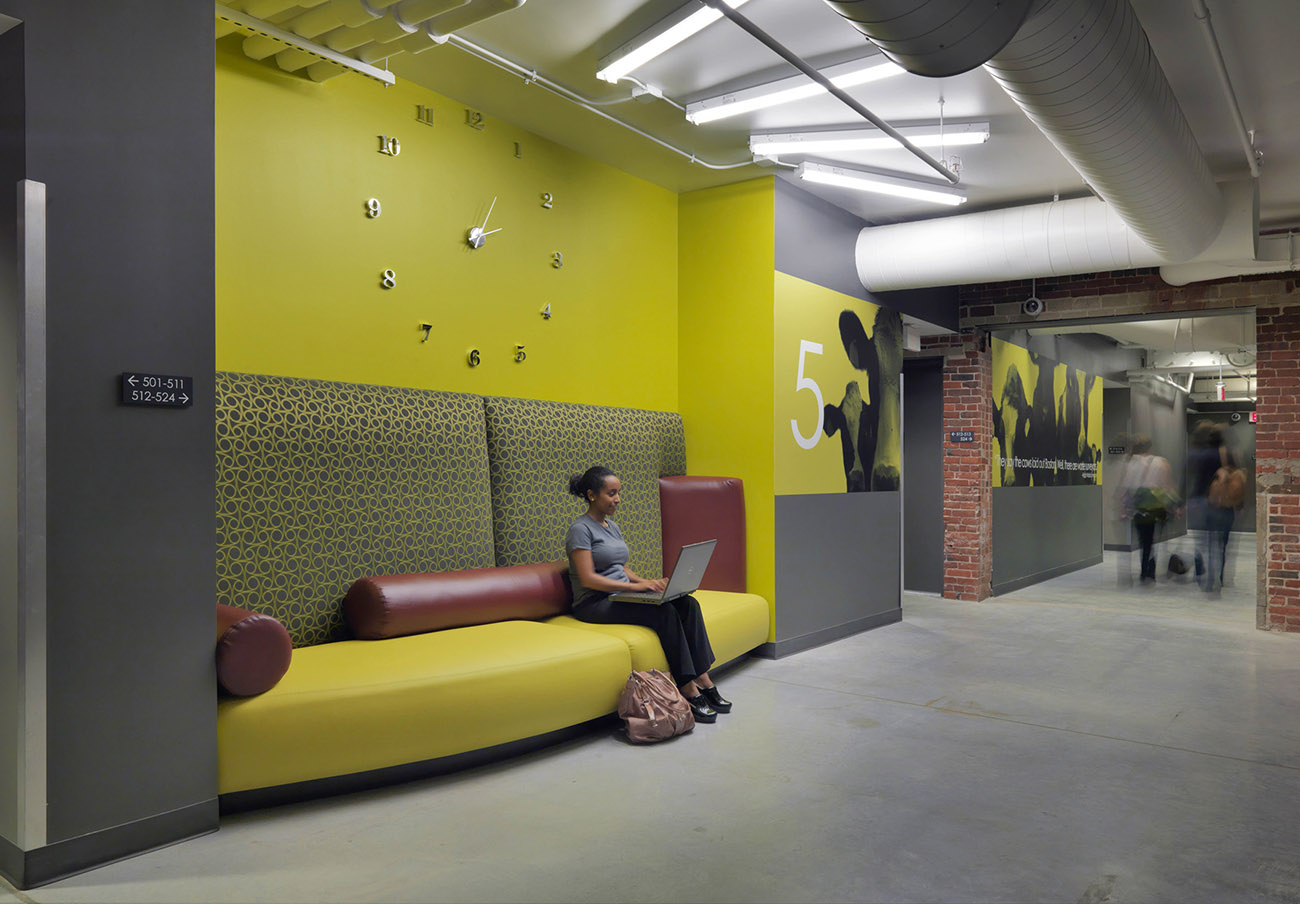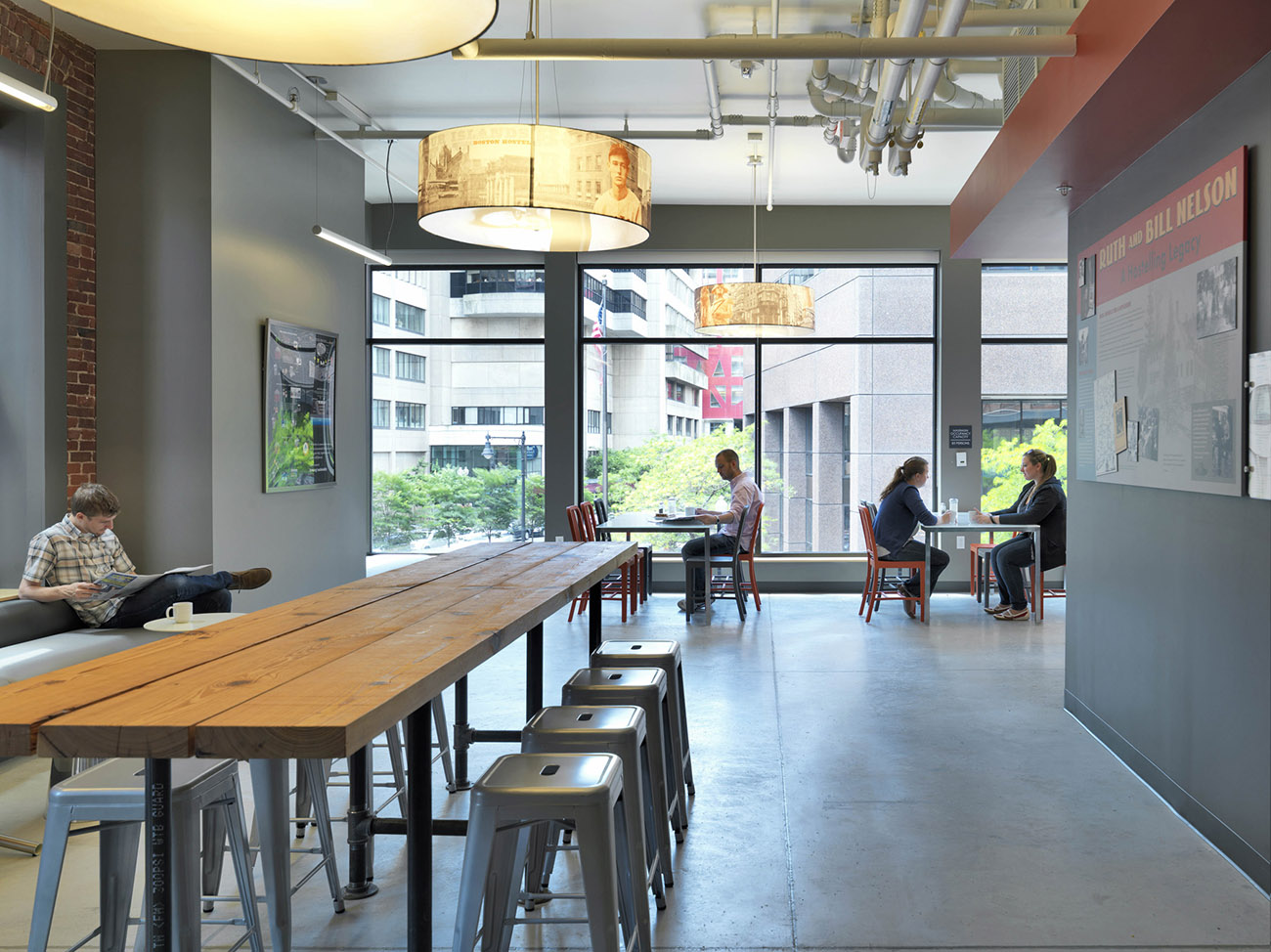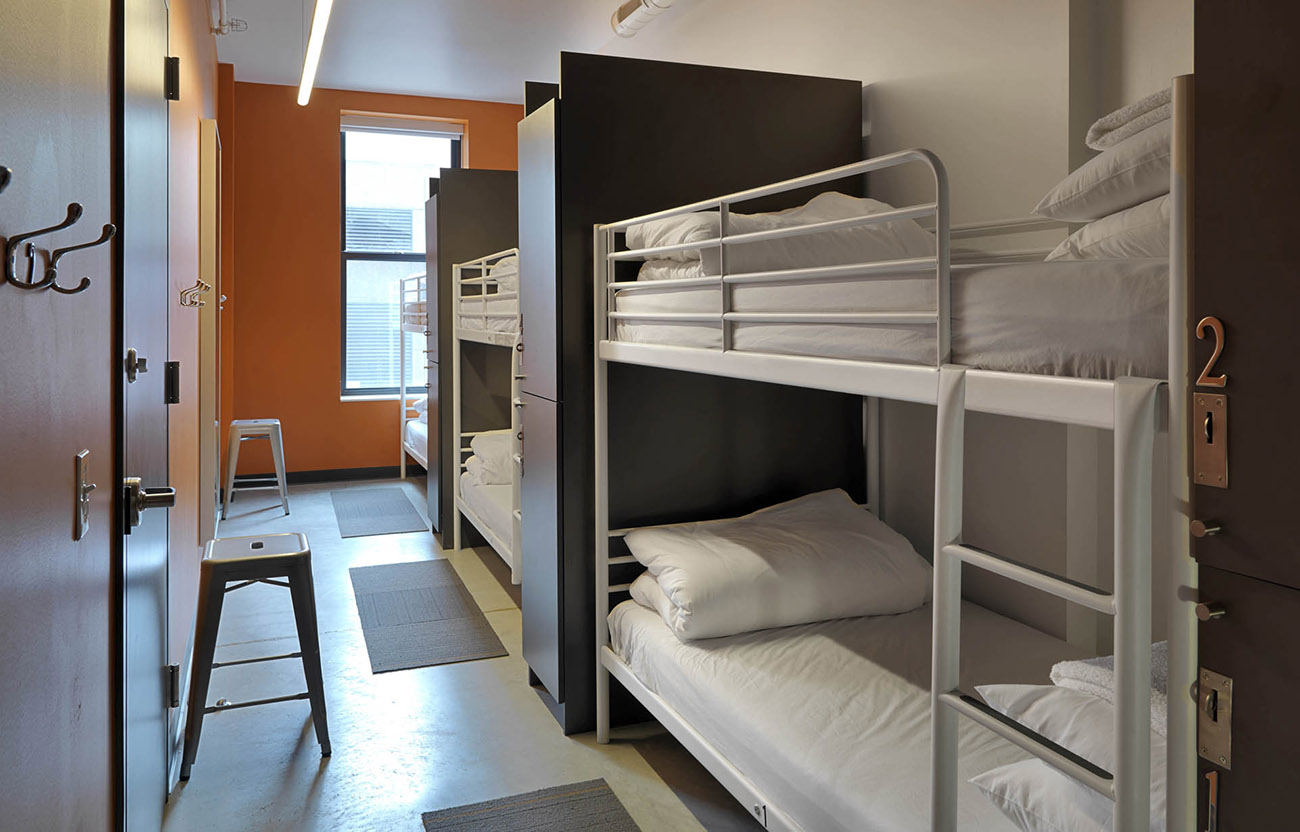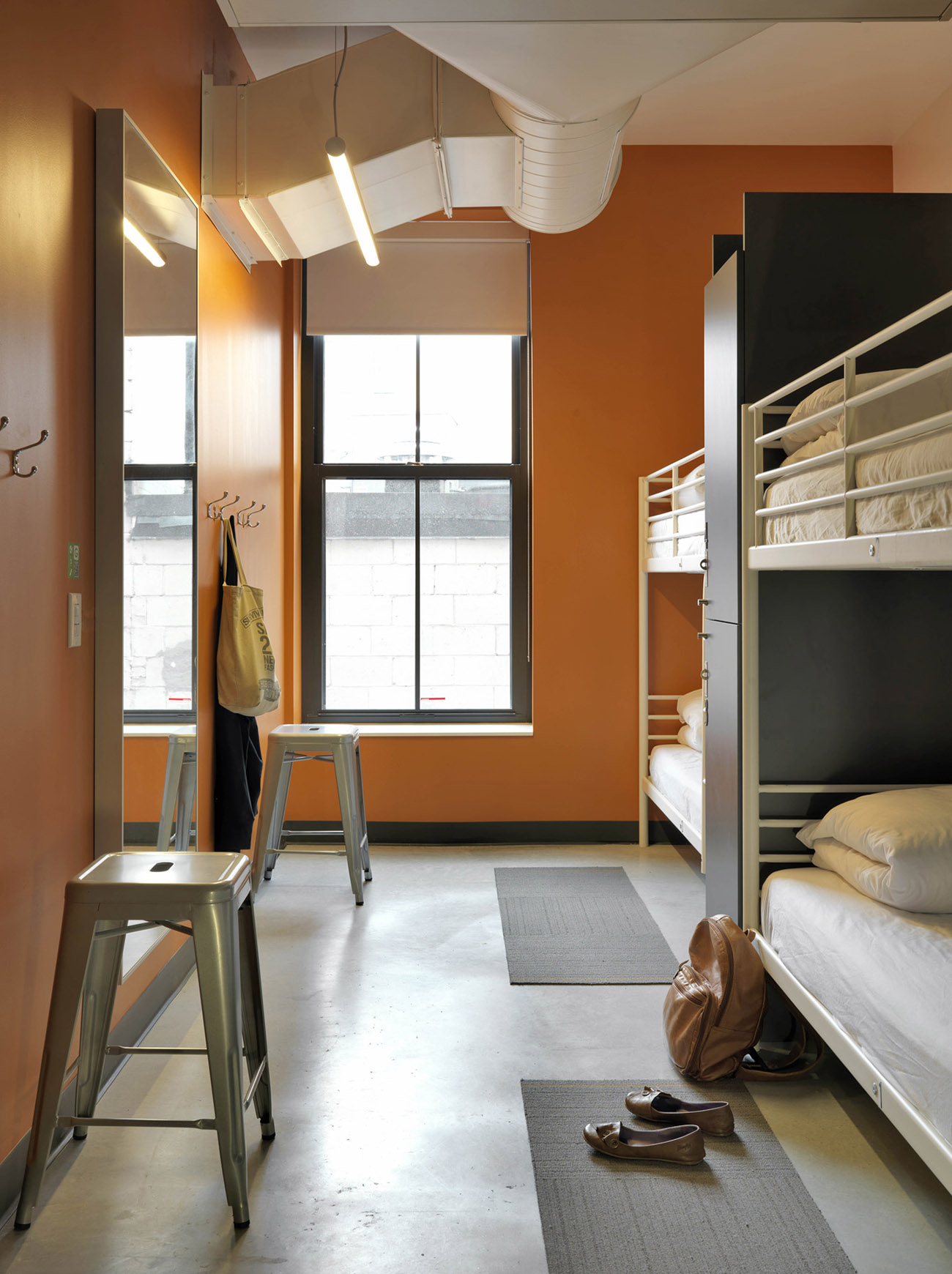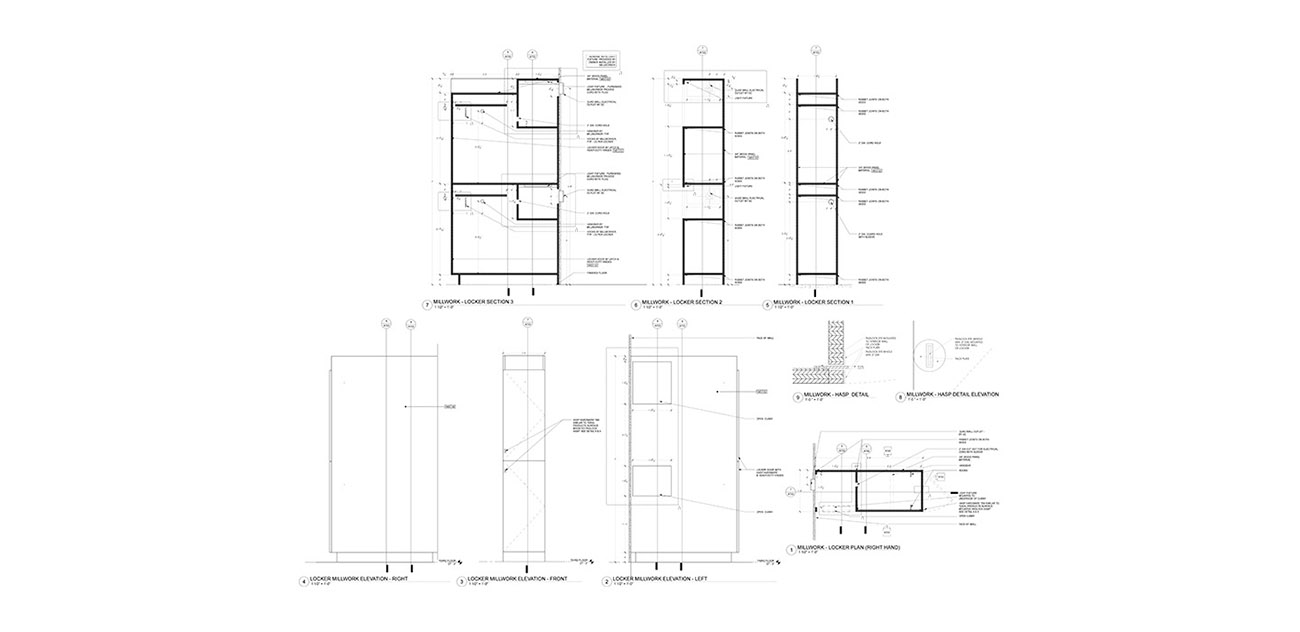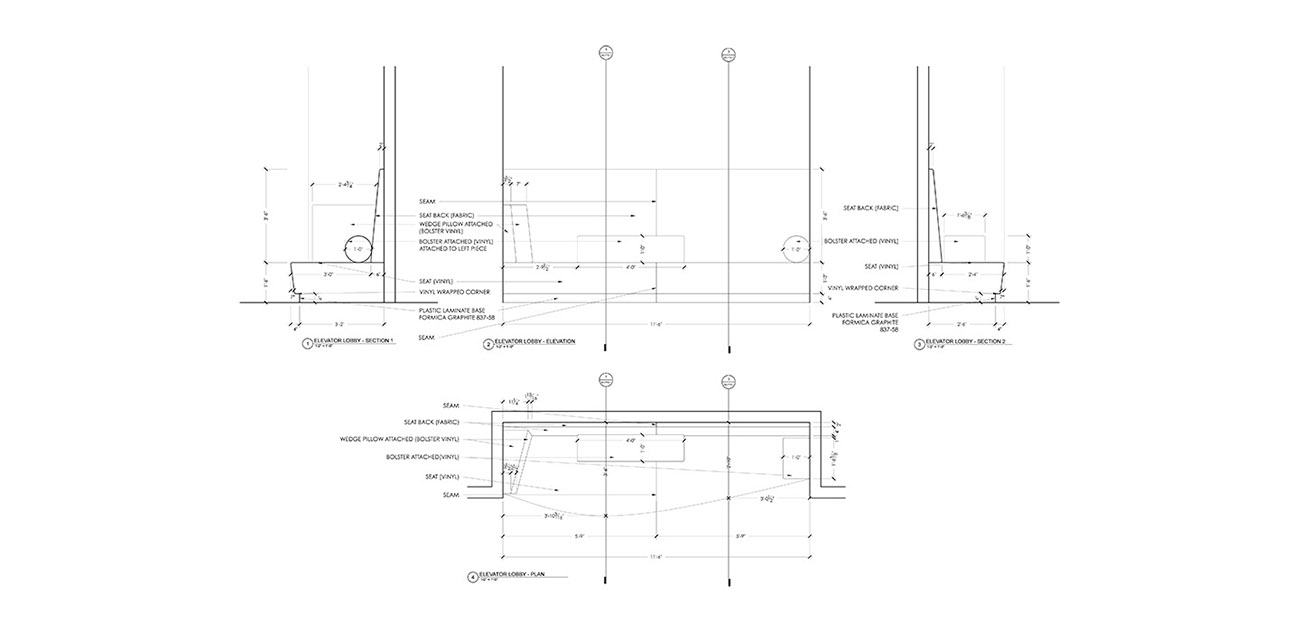 The 480-bed hostel opened in 2012 in Boston's Theater District occupying two-adjoining 19th century mercantile buildings. Stegman+Associates developed the building program and space layouts as well as constructed the interior details. A conscious blend of modernism with our local's love of Boston was the driving thought behind the aesthetic design of the building. The loft-like lobby is furnished with classic wing chairs covered in modern fabrics with sharp colors and custom modular furniture. S+A also collaborated with Gary Barsomian-Dietrich to create custom tables from the beams salvaged from the building.
Looking for multiple ways to bring history into the design, S+A conceived a signage system (produced by Advanced Signing) that incorporates images from each of the city's subway lines onto doorplates. Wall murals at each elevator lobby introduce visitors to local lore with quirky images and custom lampshades show collages of Boston scenes. Every aspect of the design is meant to facilitate interaction among guests and introduce them to the unique culture of the city as well as to each other.
The project was carried out in collaboration with Bermeyer Associates. It was the recipient of the 2012 BSA Award for Design Excellence.
Stats/Info
Company: Stegman + Associates Architectes PC
Partner Firmt: Bermeyer Associates
Client: Hostelling International
Role: Design, Analysis & Drawings
Credits: Project Lead Janet Stegman
Year: 2010-2011
Medium/Materials
Architecture
Drafting & Design
Tools/Skills Used
Design, Drafting, Architecture & Interiors
Related Projects