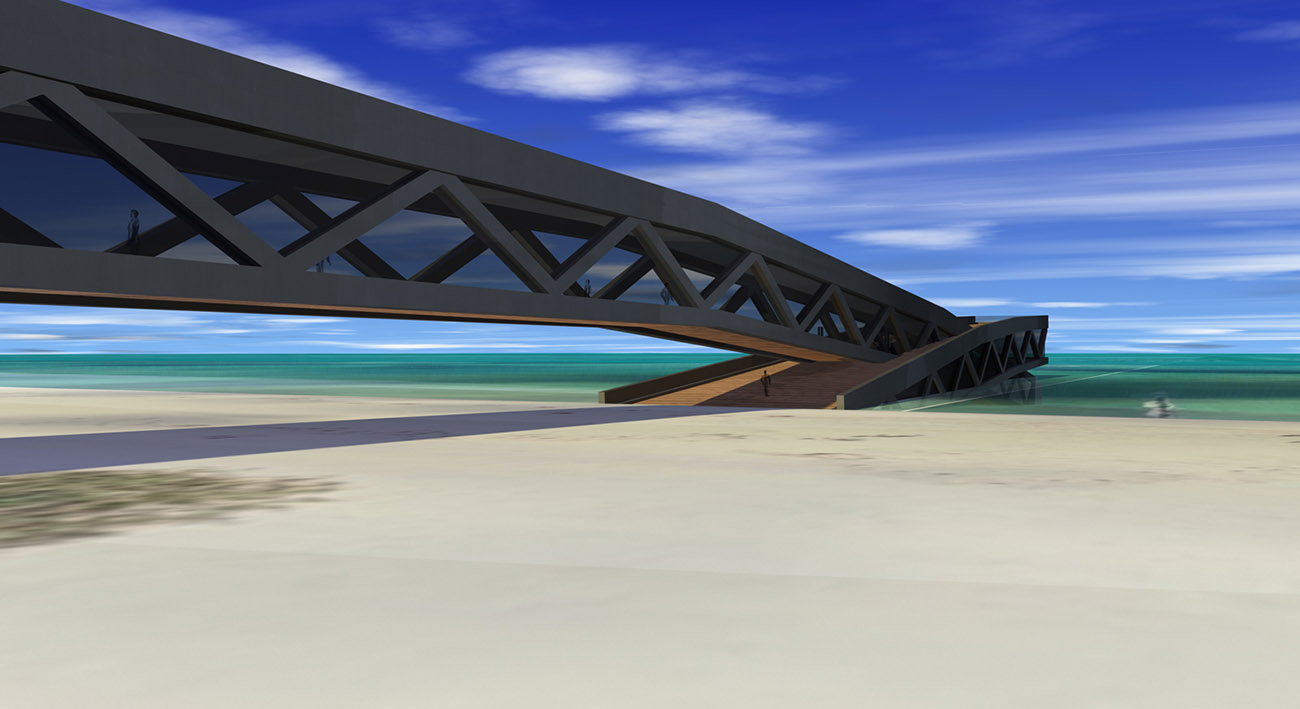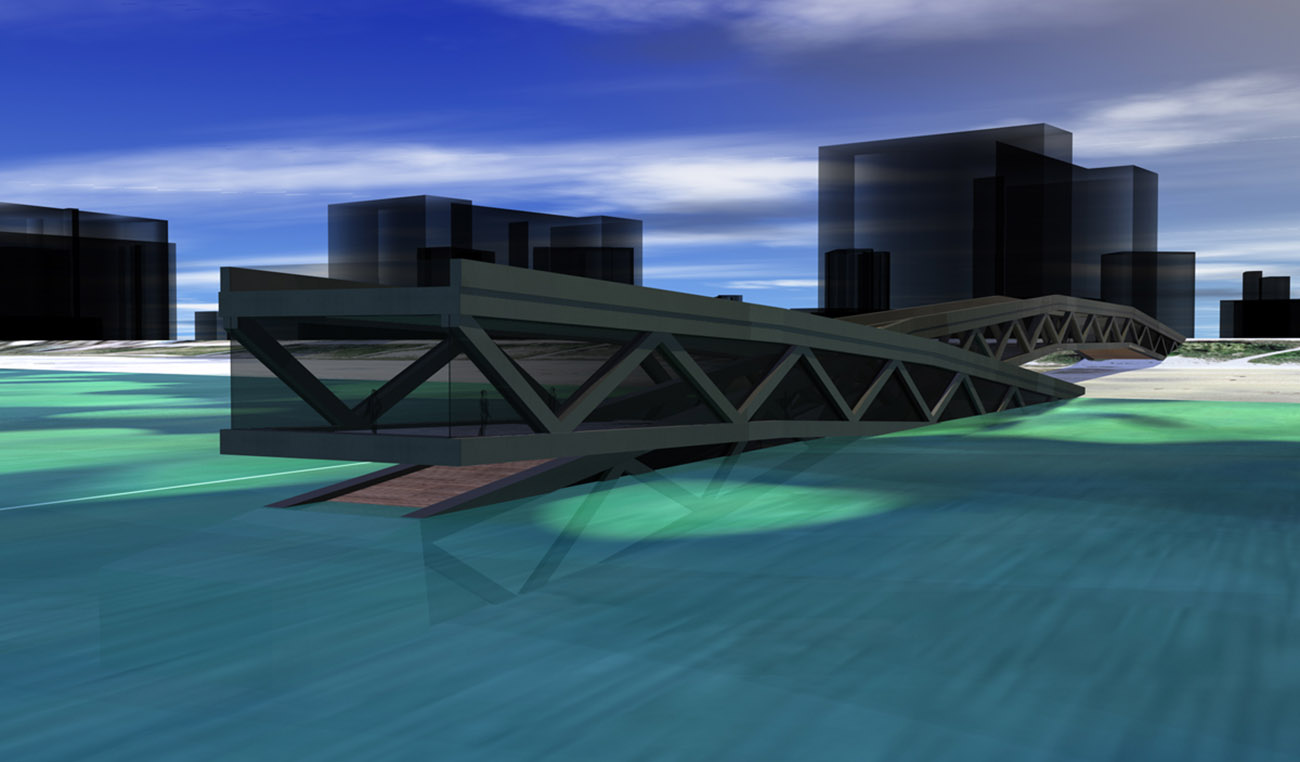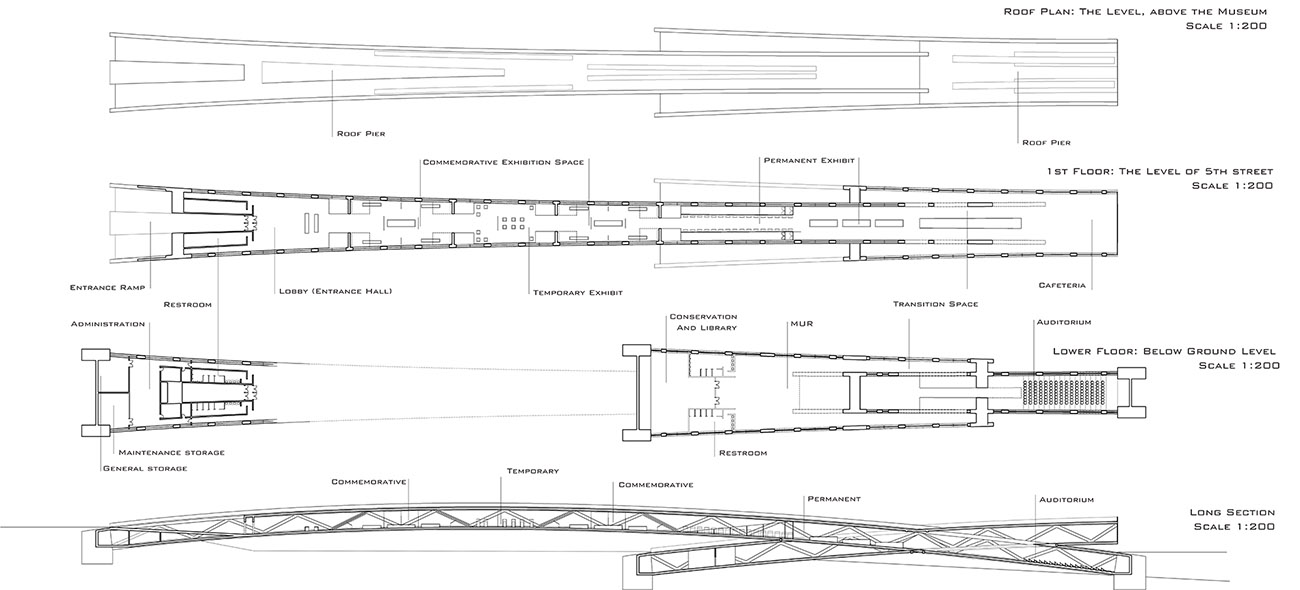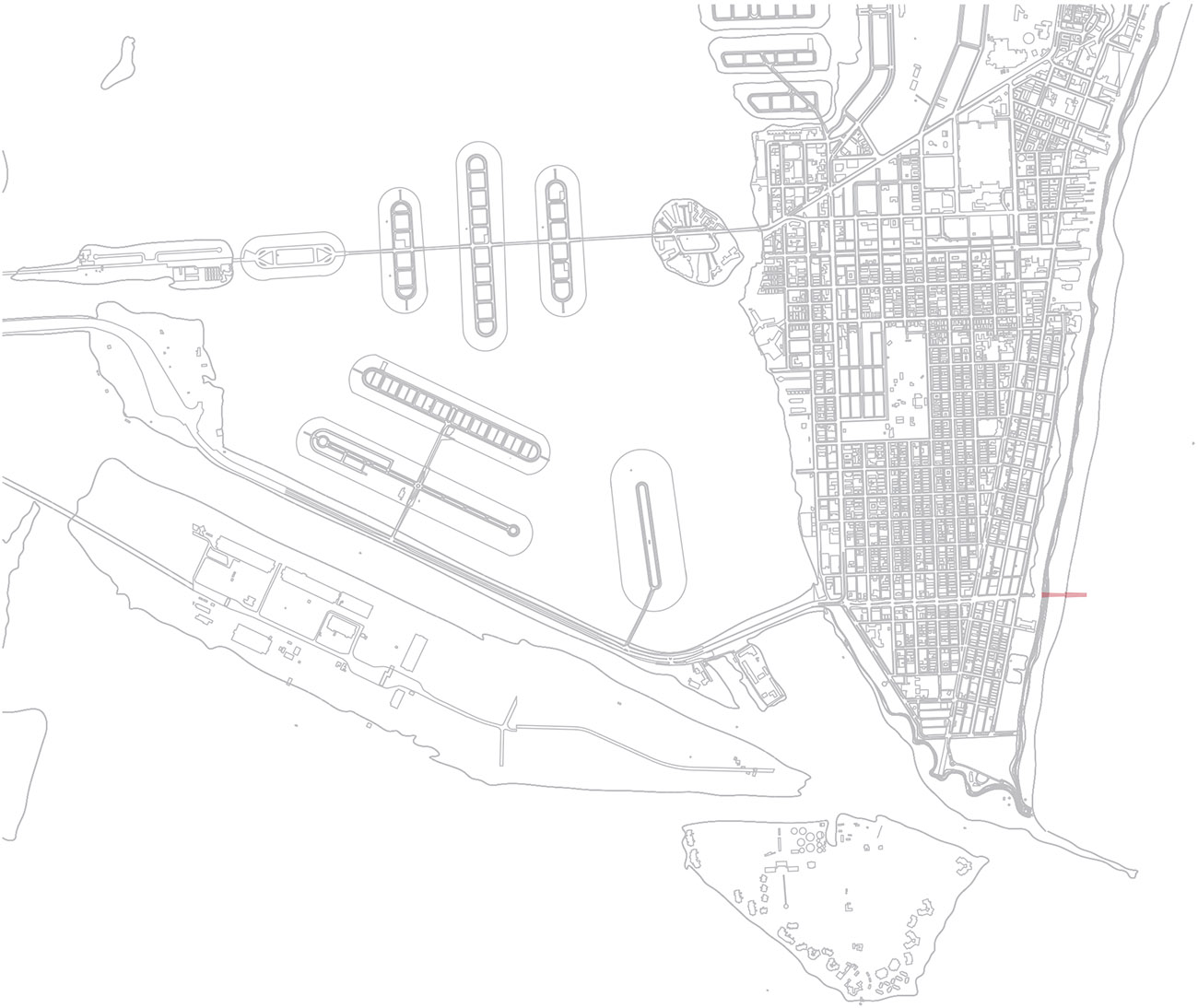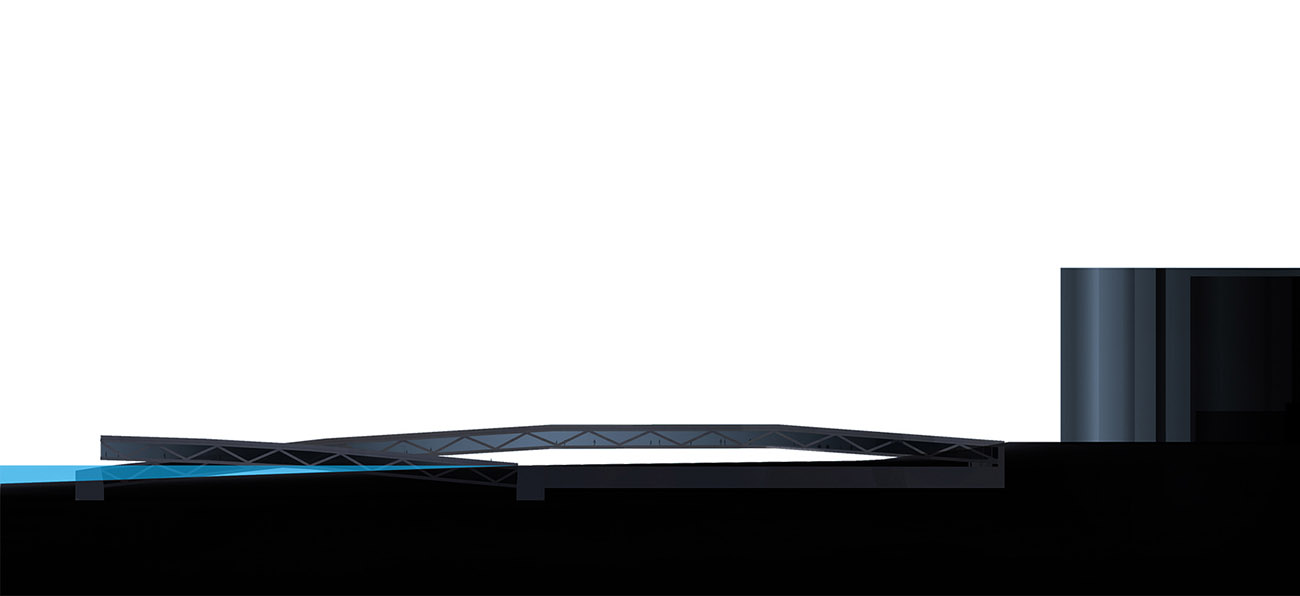 Bridging Cultures, a Journey of Intersecting Cultures
the Pier Museum's arching forms reflect the arched bridges throughout southern Florida while acting as extensions of the land via its pubic pier-roof. The Pier Museum has two main parts: (1) the Bridge (large arch over the beach that houses the exhibits) connected to 5th Street and (2) the Projection (the arch projecting out of the water that houses gathering/public spaces)..
As one travels down the ramp into the museum, one's journey begins at the lobby desk and continues though an area design to immerse one in the Latin American culture. Then one continuing either travels into the auditorium or into the Café, the space opens to a spectacular view of the ocean. Heading back to land, one travels into a multi-use space or exits onto the pier-roof and down to the beach.
Stats/Info
Degree: Rhode Island School of Design
Program: BFA Interior Architecture
Year: 2010
Medium/Materials
Design
Digital Modeling
Tools/Skills Used
Design & Architecture
Libray Design
Rhino & 3ds Max
Renderings
Competition Design
Related Projects