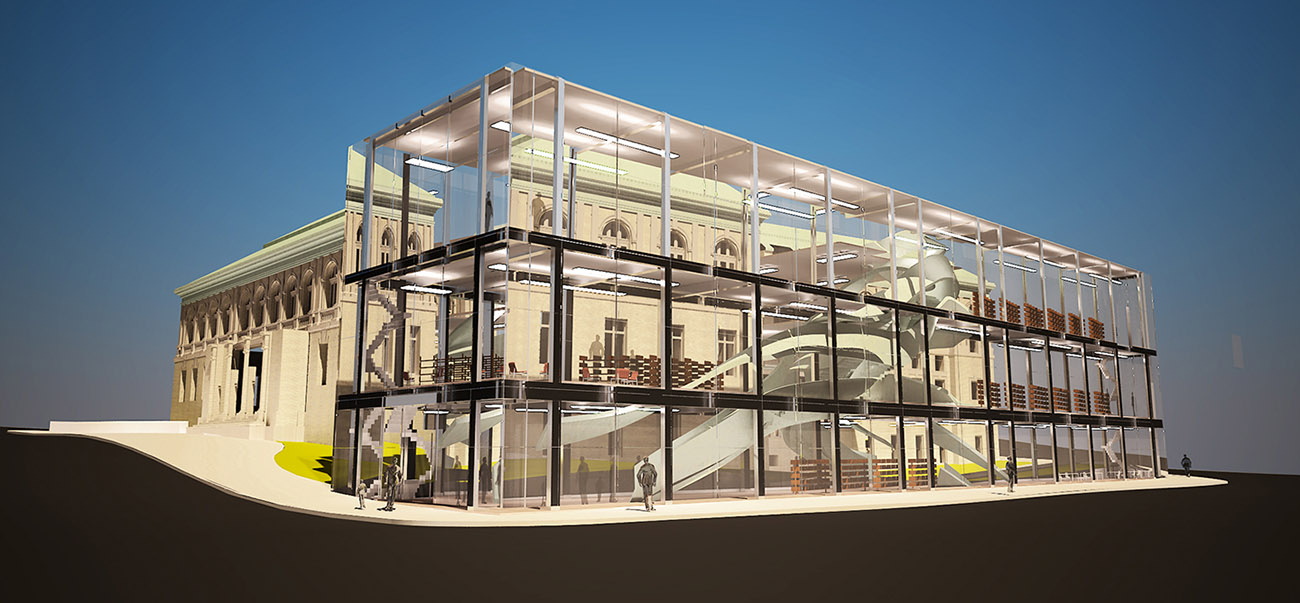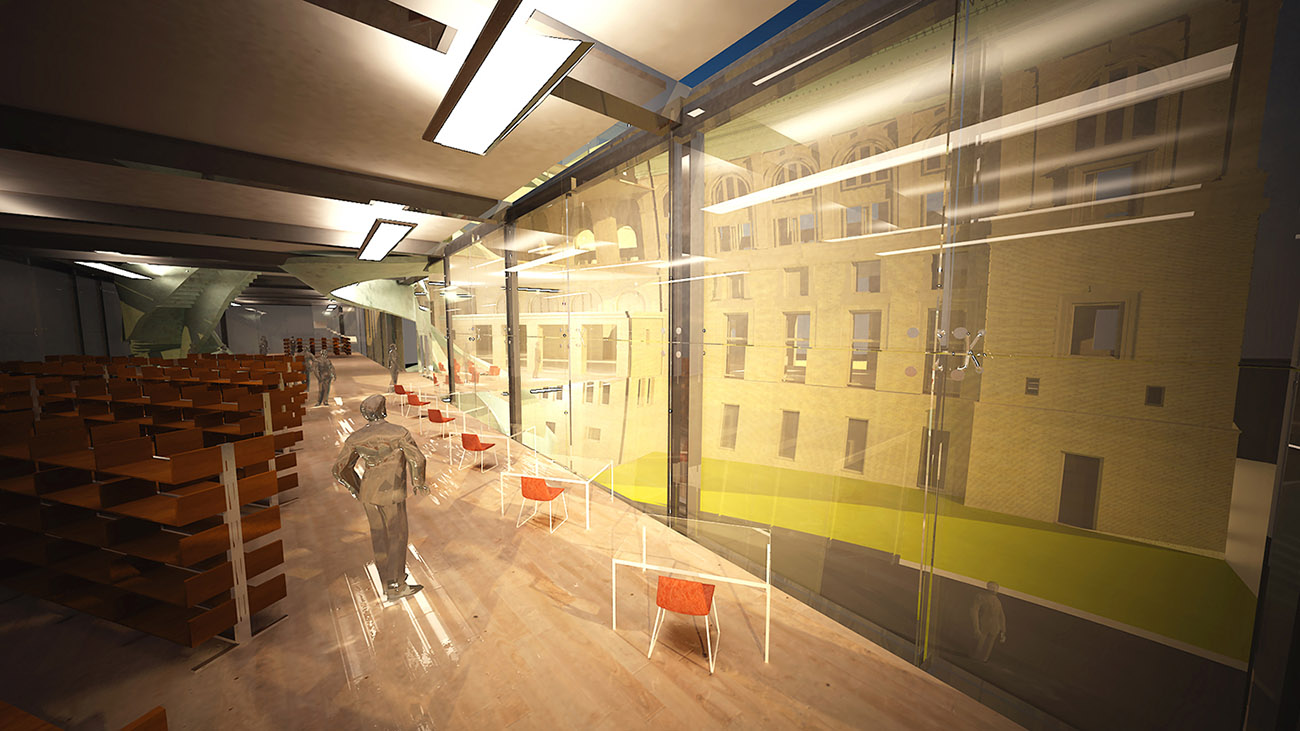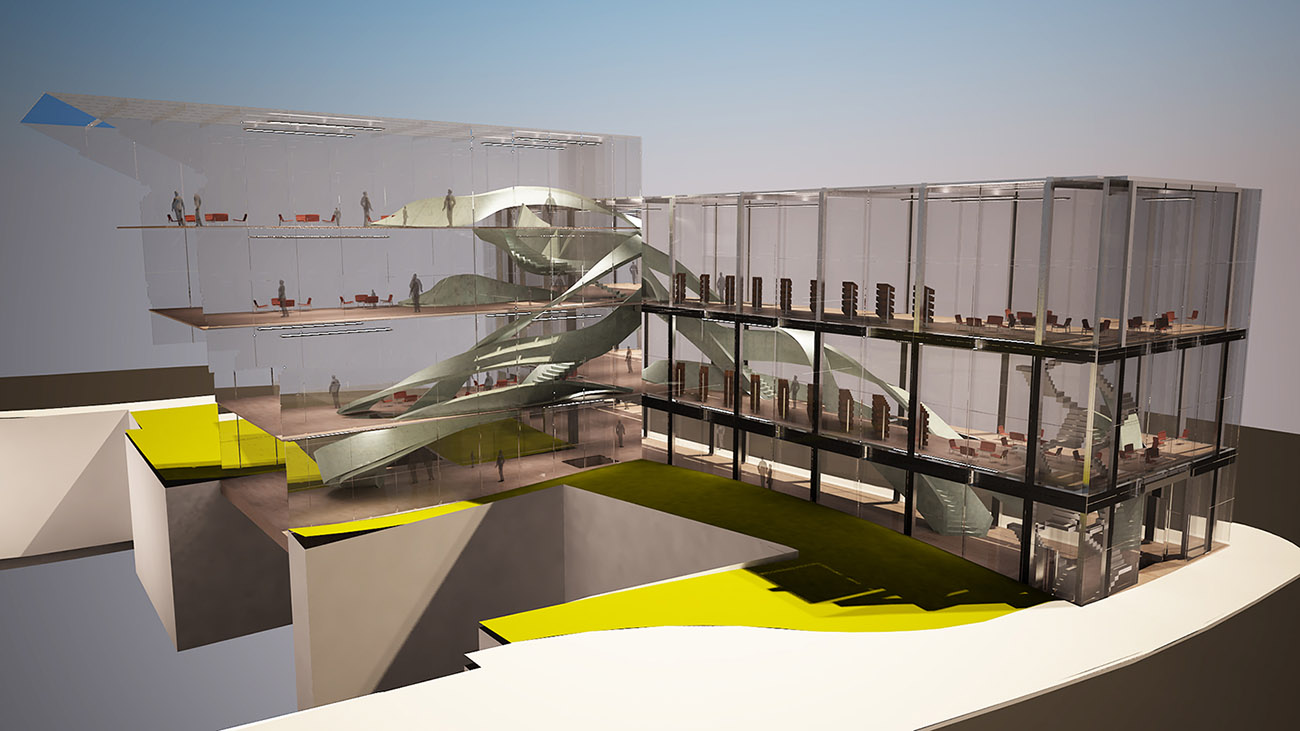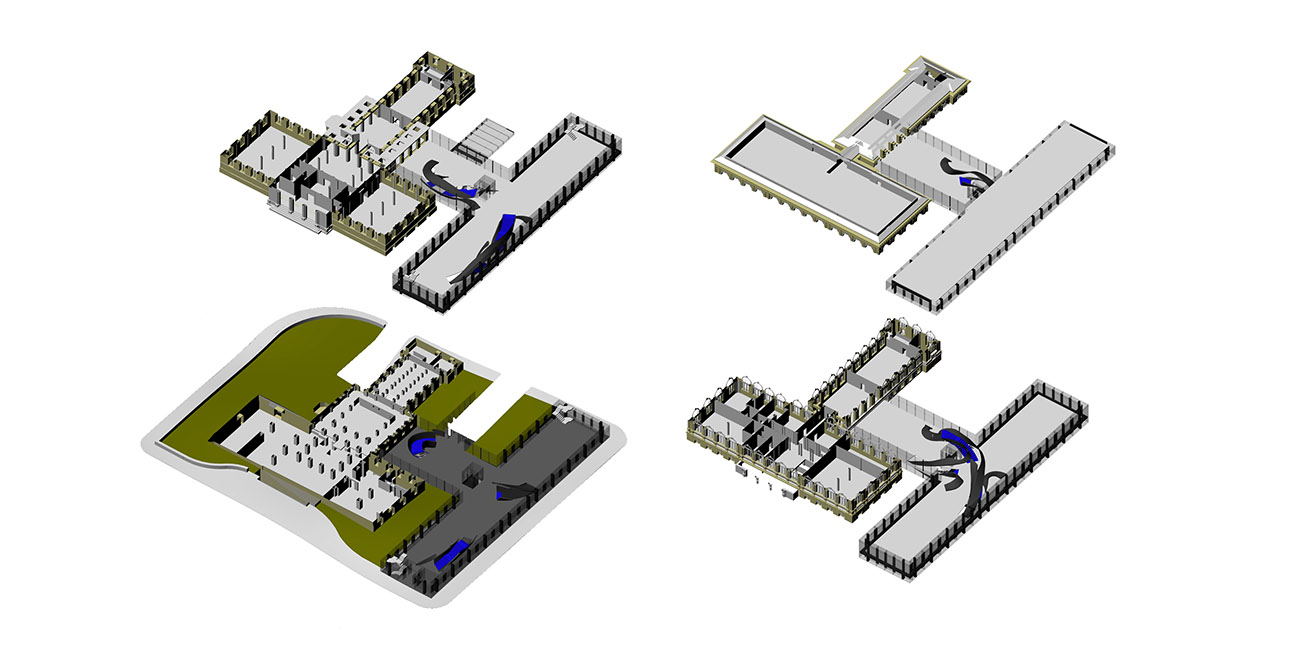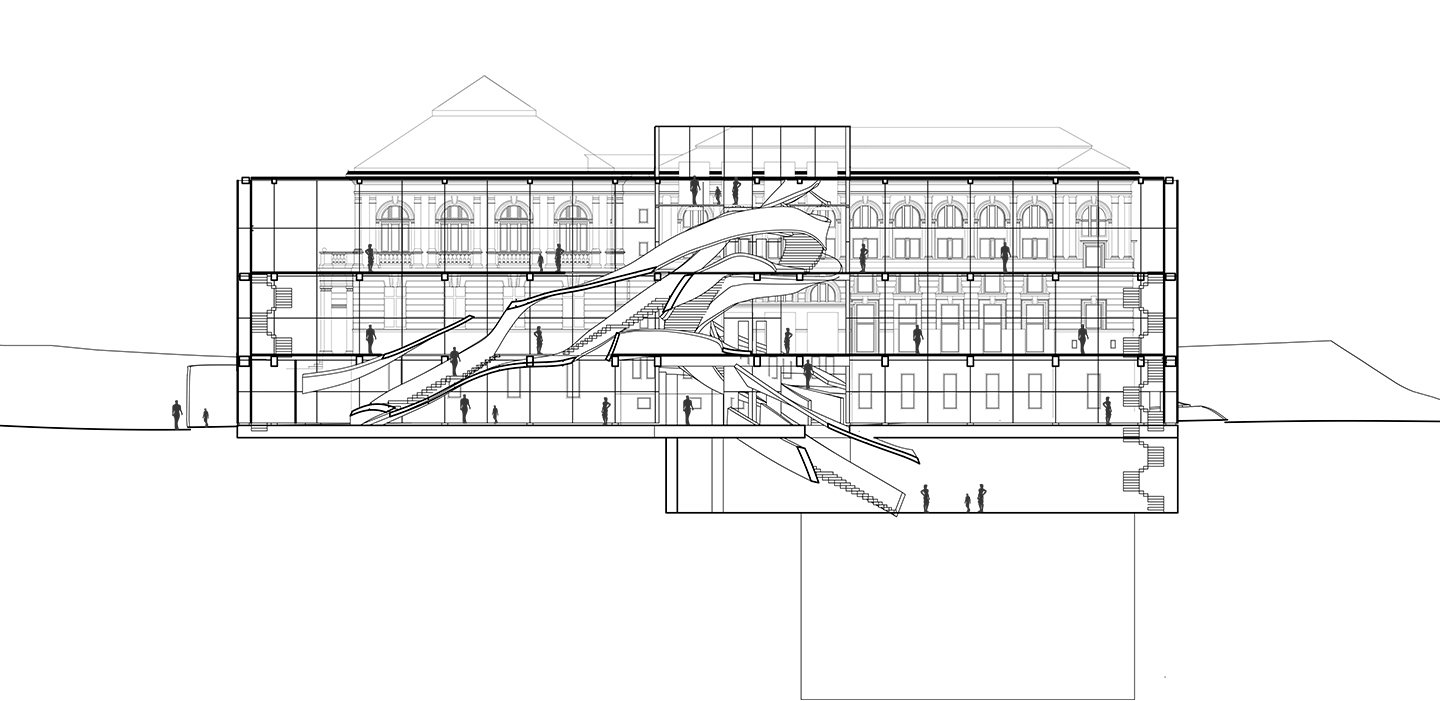 The Providence Public library had a large problem with organization. There were two buildings: 1890's historic building and 1950's addition. The addition was built to be a separate entity from the historic. After intervention the public was not allowed in the historic building until the 1980's when they attempted to connect the two buildings. In my intervention, I worked to solve the organizational issues.
I removed most of the 1950's building except for part of the structure which I recladded with double layer glass. By encapsulating the old structure in glass, those in the city would be able to see what is going on inside the building. The staircase inside the glass box acts as a pathway and signage for the organization of the library.
The 50's glass bar houses the most popular books; the rest of the books are housed in a underground repository retrieved when requested. For daily use they can be accessed digitally via Ipad's and Kendal's.  One of the most interesting collection of the library is the Rhode Island collection located at the top of this monumental staircase. In addition, there is a extensive reference collection, turning the library into a research library.
Stats/Info
Degree: Rhode Island School of Design
Program: BFA Interior Architecture
Year: 2010
Medium/Materials
Design
Digital Modeling
Tools/Skills Used
Design
Libray Design
Rhino & 3ds Max
Renderings
Related Projects